Registration for the 2023 ChoreoLab is closed. See you next year!
Photo by Ryan Smith Visuals
Chloe A. Schafer is a dance artist working across the Northeast. Her creative works are whimsical and understated; she asks the audience to lean in and pay attention to precise movements and subtle drama. Through collaboration with music and movement artists, Chloe integrates artistic impulses to find new dimensionality in her works.
Claire Cook is an Upper Valley dancer and will be Chloe dance partner. This is her second ChoreoLab residency. Last spring she  worked collaboratively with Zoey November for the duet "To Care" which premiered at the 2022 Junction Dance Festival.  She also danced in Hannah Dennison production of the "The Quarry Project".
Amanda Whitworth lives of central New Hampshire. She loves cross-sector collaborative projects and visionary ideas. She believes the creative process is tangible magic. For complete bio check Amanda's website at https://leadwitharts.com/who-we-are/
CHOREOLAB AT THE BARN
What is ChoreoLab?
The Junction Dance Festival, Inc., has created this program to financially assist choreographers/performers in their artistic career. Eligible participants are invited to use a well-equipped studio/performance space at no cost for two months in the spring. In addition the choreographers/performers will have the opportunity to perform their new work at the Briggs Opera House in White River Junction during The Junction Dance Festival summer event .
Participation:
The program is limited to five participants (a participant may apply as a group). Applicants  residing in Vermont or New Hampshire  or those who have strong connections to VT/NH (for example: having been raised, schooled or worked in the twin states) will have priority. However, if there are openings, candidates from neighboring states will be considered on a case by case basis. Candidates will be selected on the strength of their application and their time commitment.
The studio/performance space:
Located in Corinth, VT, the Barn was completely renovated in 2020. It is now a gorgeous, newly climate controlled dance studio with a professional floor, mirrors and barre. It has high ceilings and is free of structural barriers. Floor dimensions are 30' width x 25' depth. There is a separate entrance and a loft area for changing and for breaks. The space is well suited for small performances: it has professional lighting, audio and wireless internet.
Program:
The two month spring program is specifically designed for local artists.  Participants will be given a weekly time slot to use the studio through the duration of the program and for a minimum of three hours per day but not necessarily each day of the week. For example, participant A, who is working on a solo, may need the studio every Tuesday for 3 hours, while participant B, working with a group of dancers, may want to have more time and reserve the studio 4 hours on Mondays and Wednesdays. Saturdays and Sundays spots are available but will be reserved for special situations when participants are working during the week and can only be free on weekends, or for intensive sessions. Participants will be assigned a final schedule according to their choreographic needs. The studio is open from 10:00am to 9:00pm, daily. On certain conditions a short residency (up to three weeks), can be arranged. Please contact Elizabeth at info@thejunctiondancefestival.org for information on this option.
Conditions:
Choreographers/performers must create an original work (has not been seen before), and will have the opportunity to present their piece at the Barn and at Briggs Opera House during the summer festival. Choreographers must also be available for a mid-program work-in-progress showing.
Other considerations:
There is a $25 nonrefundable application fee.
You must be 16 years of age and be able to drive to apply or, be chaperoned by an adult.
Performers/dancers with limited experience or new to choreography are encouraged to apply. We can offer mentoring assistance from seasoned artists.
There are no lodging facilities on premises although tents are available for camping onsite. Nearby Airbnb rentals are also an option.
If accepted you agree to adhere to your appointed schedule, to be punctual and to respect the studio space and its environment.
If necessary COVID precautions will be implemented for the duration of the program.
The Junction Dance Festival does not discriminate on the basis of race, color, religion, gender, gender expression, age, national origin, disability, and sexual orientation. Artists from the BIPOC and non-binary community are welcome to apply.
For more information, please contact Elizabeth Kurylo at info@thejunctiondancefestival.org or call (802)439 9117.
2022 ChoreoLab Performance Trailer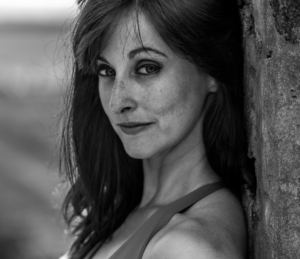 Erin McNulty is a contemporary dance artist and educator working in New Hampshire, Vermont, and Massachusetts. Her current interests center on text-based process, amplified sensory experience through movement, and the intersection of mythology and dancing. She holds a B.S. from Boston University, a Postgraduate Diploma from Trinity Laban Conservatoire of Music & Dance in London, and is beginning her MFA in Interdisciplinary Arts through Goddard College this summer.
Zoey November is a choreographer, dancer, and teacher from Huntington, VT. Currently based in Montpelier, she specializes in teaching adaptive dance for folks of all abilities. Her creative work for ChoreoLab investigates the ephemeral nature of able bodies and the human capacity for compassion.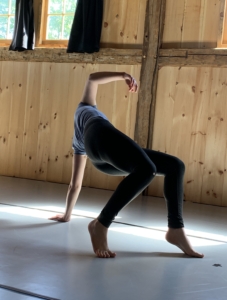 Claire Cook is a dance artist living and working in the Upper Valley. She spends a great deal of time thinking about human emotion and potential, and dance's power to help people feel and heal. She believes everyone can dance, and hopes more people will.
2021 Selected Artists
Martina Lundstrom
MC DeBelina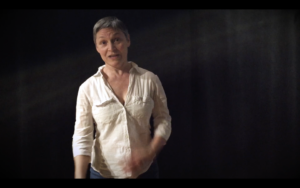 Martina Lundström's performances address the ambivalence about being an artist while living off a trust fund. She challenges her inheritance of a power and privilege that has been beneficial to her and her children. By narrating vulnerable stories about herself, her family and her dog, as well as fantasies and fairytales, she breaks through the dysfunctional silence that oppresses and protects the culture of the owning class.She received an MFA with a focus on performance at the School of the Museum of Fine Arts at Tufts University in 2019. Lundström grew up in Sweden where the inevitability of 'outside' and a certain angle of light came to inform her belief in art as a medium for making things.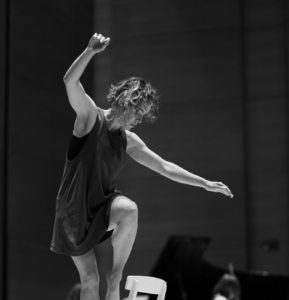 Mary Chris DeBelina, born and raised in the suburbs of Chicago, discovered her love of dance at as a toddler but it wasn't until she attended Dartmouth College that she started to imagine it as a career. MC graduated from Dartmouth with a BA in biology and went on to Sarah Lawrence College and earned her MFA in dance. In those years she had the opportunity to teach and choreograph for the Dartmouth Dance Ensemble and founded the Children's Creative Dance program at Dartmouth. Shortly after getting her MFA, she got married and moved around with her husband while he attended medical school and residency. Although MC's focus during those years was her family, she continued to teach creative dance for kids and began to teach Dance for Parkinson. In 2019, MC was asked to choreograph and dance for the Juventas Music Ensemble. This was the beginning of a lovely collaboration. MC has danced for Juventas a number of times since then and is proud to be a part of Shell and Wing, which won The American Prize Ernst Bacon Award for Performance of American Music. MC lives with her husband, four kids, and dog in Montpelier, Vermont. She teaches modern dance and ballet at Contemporary Dance and Fitness Studio and Dance for Parkinsons at the Montpelier Senior Center. In addition to creating her own work, MC dances with Willow Wonder and Hannah Dennison and is the director of the Vermont Dance Alliance. When she is not dancing, MC can be found hiking up or skiing down mountains or folding mountains of laundry. http://debelinadance.weebly.com/
Click here to add your own text
Click here to add your own text
Click here to add your own text
Click here to add your own text
Click here to add your own text
Click here to add your own text