History
It was late summer in 2019, when the idea for a dance festival emerged among Upper Valley dance artists gathered at Open Door to share their work and projects. The idea caught on quickly, and fueled by enthusiastic support from dancers and the dance community, it became a project, then a reality.
It seemed obvious to us that the festival should take place in White River Junction, a town where art is already omnipresent, which has several successful dance schools, available performing studios and two theaters. What followed effortlessly was the name "The Junction Dance Festival" (TJDF).
After a year of structuring, planning, coordinating and successful fundraising, the founding committee was prepared to launch the first Junction Dance Festival in the summer of 2020. Unfortunately, like many other performing art events, the festival was called off due to the pandemic. We decided again to cancel the following year for the same reason. Eventually, in the summer of 2022, our first festival was born.
Purpose
The Junction Dance Festival, Inc., is a non profit corporation organized under the laws of the State of Vermont. It is established to promote the understanding and appreciation of the art of Dance in all of its forms through performance.
Mission
The mission of the Junction Dance Festival is to support, promote and showcase dancers, choreographers, and performing artists, from Vermont, New Hampshire and neighboring states. We want to bridge the gap between performers and viewers. To this effect, the festival is a yearly forum where dance is shared on many levels, through performance, film, workshop and community activity. With its free or low cost programs, the Junction Dance Festival is inviting the community to experience the many facets of dance while building strong foundations for the appreciation of this art form.
Sponsored Program
The Junction Dance Festival is dedicated to help young artists create new work. TJDF sponsors a spring residency program called "ChoreoLab". The program provides a free rehearsal space in a renovated barn in Corinth, VT. The program encourages and supports the creative talent of emerging artists from Vermont and New Hampshire. All ChoreoLab creations premiere during the summer festival.
The Junction Dance Festival or TJDF for short: What is it ?
TJDF is a weekend of dance entertainment and performances with the participation of dance artists, choreographers and community dance groups from Vermont and New Hampshire and beyond. It is a platform where dance artists and the public of the Upper Valley meet and mix .  We want the community to experience the full spectrum of dance styles whether it's ballet, modern, contemporary, hip hop, country dancing and nontraditional dancing, and at the same time give the public opportunities to participate in free events such as parade, workshops, classes and social dancing.
What will you find at TJDF ?
open doors at various facilities with free dance workshops and pop-up performances
 free master classes from professional dancers participating in the festival
site specific events
street dances and parade
formal staged performances.
How is the festival funded?
TJDF is made possible by the generous contributions from private foundations, from grants, local businesses and people from the community. Our Upper Valley partners donate their time and/or studio space. They share some of their programs with TJDF, or provide volunteers. Their benevolence allows us in turn to bring to the Upper Valley dance events which are accessible to dancers and non dancers alike.
Your donations make it possible to offer free dance workshops, and performances that are either free or low priced. We have a Pay As You Can policy which is implemented for low income families. Children under 12 are free and no one will be turned away for inability to pay.
If you would like to make a tax deductible gift, please address the check to The Junction Dance Festival and send to PO Box 605, Norwich, VT 05055, or use the Paypal button for online payment, in the Home page or Support section of the website.
You can also contribute by volunteering your time. Please contact us at info@thejunctiondancefestival.org
Board Members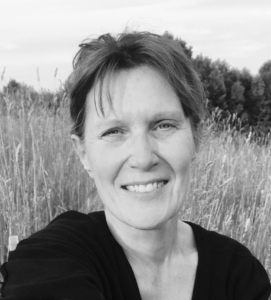 Elizabeth Kurylo, President and Executive Director.
Elizabeth was born in France where she began her dance career. In the 90's, she left the profession to pursue a degree in physical therapy at the University of Medicine and Dentistry in Newark, NJ. She never really stopped dancing and choreographing while being a therapist, but now that she is retired, she is free to focus all her energy and renewed passion into creating new works with dancers from the Upper Valley community.  She is dedicated to help dance artists develop their creative potential and to make dance accessible to all audience. The ChoreoLab residency and Junction Dance Festival are her brainchilds.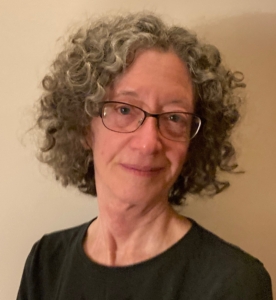 Joan Allen, Vice President
Joan has been dancing since childhood, specializing in classical ballet and traditional English and American dance. More recently, she's added Scottish and Baroque dance. She also enjoys choral singing and has appeared in musical theater productions. Her profession is natural resource conservation. Joan is pleased to be joining the JDF Board in 2021.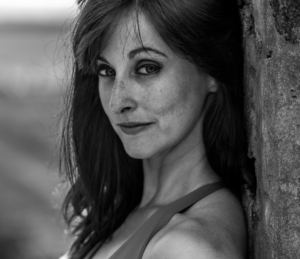 Erin McNulty, Secretary
Erin lives in Plainfield, NH. She is a contemporary dance artist and educator. She holds degrees from Boston University and Trinity Laban Conservatoire of Music & Dance in London, UK, and is currently working towards her MFA through Goddard College. She holds dance faculty positions at Boston University, Wilmington Dance Academy, and Lebanon Ballet School, and teaches barre fitness at Mighty Yoga NH. She also worked for six years as Lead Teaching Artist and Instructional Coach for Boston Ballet's Education & Community Initiatives. Her choreographic work for the stage and on film has been supported by New England Foundation for the Arts, the Shawna Shea Memorial Women in Film Fellowship, and the City of Boston www.ErinKMcNulty.com. Erin was one of the selected 2022 ChoreoLab residents and TJDF performers. She became a board member in September 2022.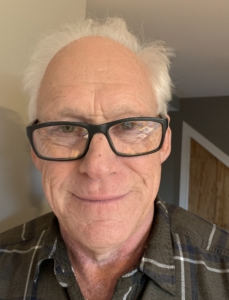 Edward P Childs, Treasurer
Edward has served on a number of non-profit boards during his 35 years in Vermont, including the Montessori School (Norwich), the Upper Valley Music Center and the Episcopal Diocese of Vermont. He currently represents the town of Corinth on the board of E.C. Fiber. Edward composes music in his spare time. His wife, sister and daughter are all dance artists.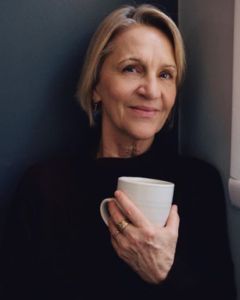 Marie Fourcaut
Marie Fourcaut, born in Algeria and raised in France, began her professional dance career in Paris at the age of 16 and has worked with leading modern dance companies around the world. She collaborated and performed in acclaimed productions with Martha Clarke. She has taught yoga and her own movement classes in the Upper valley for the past two decades. With the "Ensemble Marie" she created events in Hanover NH,  at the Black Family Visual Center and at the Hood Museum. Most recently, she collaborated with Carla Kimball, on a film around Carla's Installation at AVA Gallery, " Memories in Solitude". Marie is a TJDF founding member.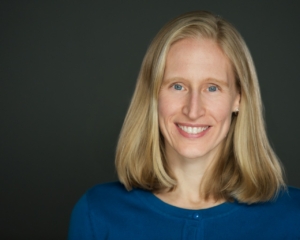 Julie Frew
Julie Frew grew up dancing in the Washington, DC area before attending Kenyon College, where she graduated with a Drama and Psychology double major and Dance minor.  She then spent several years immersed in the NYC modern dance scene before relocating to the Upper Valley to attend medical school.  She currently lives in Norwich, VT with her family and studies and performs ballet, modern, contemporary, improvisation, and percussive dance techniques.  Julie is excited to bring more dance to the Upper Valley community through the Junction Dance Festival. Julie is a TJDF founding member.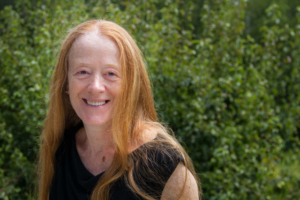 Ruth Mayer
Ruth Mayer is a former soloist of The American Ballet Theatre. As a resident of the Upper Valley since 1990, she has taught, choreographed and performed with many of our arts organizations. She is currently teaching ballet at her studio in Thetford, VT. Ruth is a TJDF founding member.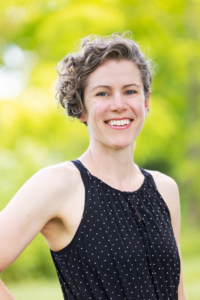 MaryChris DeBelina
MC is a dance artist, living in Montpelier, VT. MC holds a BA in biology and dance  from Dartmouth College and an MFA in Dance from Sarah Lawrence College. She has trained at Children's Creative Dance Theater at the University of Utah and at Mark Morris Dance Group in Brooklyn in Dance for Parkinson's, rounding out her dance teaching as she says "from ages 0-100." In addition to teaching, she creates her own work, performs with local artists and the Juventas New Music Ensemble. MC is also on the board of directors for Phantom Theater and the Vermont Dance Alliance, as well as being a mother of four. When she and her family aren't dancing, they can be found hiking up mountains or folding mountains of laundry.