History
It was late summer in 2019, when the idea for a dance festival emerged among dance artists from the Upper Valley gathered in a meeting at Open Door to share their work and projects. The idea caught on quickly, and when we found an enthusiastic support not only among dancers but also from the community at large, the idea morphed into a real concrete project.
It seemed obvious that the festival should take place in White River Junction, a town where art is already omnipresent, which have several successful dance schools, available performing studios and two theaters. What followed effortlessly was the name "The Junction Dance Festival"
The Junction Dance Festival or TJDF for short: What is it ?
TJDF is a week-end of dance entertainment and performances with the participation of local dance artists, choreographers, dance schools and community dance groups. Our mission is to bring to the spotlight dancing by and for the people in our community. In the Upper Valley, there are few opportunities for dance artists to share their love of dance with the general public, and for the public to enjoy performances, informally and close to home. So we are providing this new platform for dancers and audiences to meet and mingle.
TJDF brings together community members and performers, professionals and amateurs alike, in a free-flowing exchange about dance. TJDF opens a window on the Upper Valley dance scene, for the public to view a constellation of dance presentations from artists of all backgrounds, or to take classes in a wide varieties of dance style.
In every culture around the world, dance is a mean to express identity and feelings. It is with dance that people  seek one another, celebrate important life events, mark the seasons, and perform rituals and ceremonies. Dancing brings people together. So we invite you to join in!
What will you find at TJDF ?
Open doors at various dance schools with free classes and student's demonstration
Master classes from professional dancers
Site specific dance events
Street dances
TJDF "Anything Goes" parade
An evening of dance performances at the Briggs Opera House.
How much does it cost?
TJDF is made possible by the generous contributions from private foundations, local businesses and people from the community. We do not ask for a fee at the door but we are encouraging donations.
If you would like to make a tax deductible gift, please use the donation form in the Support section of the website.
You can also contribute by volunteering your time. Please contact us at info@thejunctiondancefestival.org
ABOUT US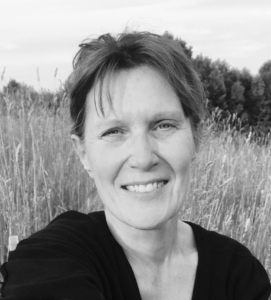 Elizabeth Kurylo, President and Executive Officer.
Elizabeth was born in France where she began her dance career. In the 90's, she left the profession to pursue a degree in physical therapy at the University of Medicine and Dentistry in Newark, NJ. She never really stopped dancing and choreographing while being a therapist, but now that she is retired, she is free to focus all her energy and renewed passion into creating new works with dancers from the Upper Valley community.  She is dedicated to help dance artists develop their creative potential and to make dance accessible to all audience. The Junction Dance Festival is her brainchild.
Hailey Swett, Secretary
Hailey discovered at a young age that dancing through life is more fun than going about it any other way. A graduate of The Sharon Academy, Hailey has been studying modern and ballet for over a decade at her two homes away from home – ­­­­­­­Open Door and White River Ballet Academy – and has also choreographed several high school musicals. Hailey is currently a student at Tufts University where she is continuing to dance and learn. Hailey is a TJDF founding member.
  Marguerite Ames, Treasurer
Marguerite has danced all her life, with most of her training in modern dance.  Her current interests include baroque dance, performing regularly in historical operas at the Amherst Early Music Festival, and traditional Irish dance. An art historian by training, she has made a career as a teacher of history and theater at the Marion Cross School. She is a supporter of the arts and TJDF founding member.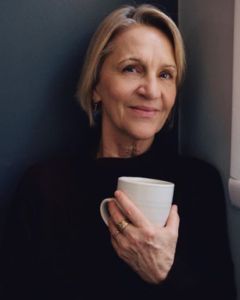 Marie Fourcaut
Marie Fourcaut, born in Algeria and raised in France, began her professional dance career in Paris at the age of 16 and has worked with leading modern dance companies around the world. She collaborated and performed in acclaimed productions with Martha Clarke. She has taught yoga and her own movement classes in the Upper valley for the past 15 years. With the "Ensemble Marie" she created two Events in Hanover NH, one at the Black Family Visual Center in 2017, two at the Hood Museum in October 2019. Most recently, she and Carla Kimball, created a film around Carla's Installation at AVA Gallery, " Memories in Solitude". Marie is a TJDF founding member.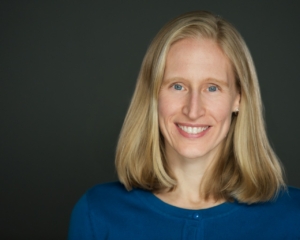 Julie Frew
Julie Frew grew up dancing in the Washington, DC area before attending Kenyon College, where she graduated with a Drama and Psychology double major and Dance minor.  She then spent several years immersed in the NYC modern dance scene before relocating to the Upper Valley to attend medical school.  She currently lives in Norwich, VT with her family and studies and performs ballet, modern, contemporary, improvisation, and percussive dance techniques.  Julie is excited to bring more dance to the Upper Valley community through the Junction Dance Festival. Julie is a TJDF founding member.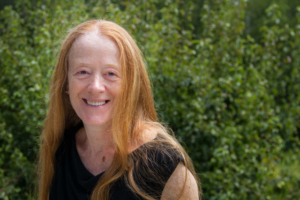 Ruth Mayer
Ruth is a TJDF founding member.